High School/College Performance Programs
Porch Light offers a rich and challenging theatre experience for high school and college students who are actively pursuing education in musical theatre, technical theatre or theatre administration. Eligible students (high school sophomores through college seniors) are invited to apply for our winter and/or summer programs (after January). Students are given the opportunity to perform in a full-staged musical, while exploring various aspects of running a theatre. Click 'apply now' to get started!

YOU MUST FILL OUT THE APPLICATION BELOW TO BE ELIGIBLE TO AUDITION.
General information
SHOWS & REHEARSAL INFORMATION
APPLY NOW!
SUMMER SESSION
SUMMER 2017 APPLICATIONS ARE NOW OPEN. Click here to apply
Our summer internships are open to all high school sophomores through college seniors. Auditions for the productions are for casting purposes only. All performance interns will be required to work a minimum number of hours assisting with our junior and middle school camps. Specific technical positions (costuming, sets, stage management, etc) may require a portfolio or interview.
Performers - Designed for those interested in performing in a full length musical. Performers are eligible for NJACT nominations/awards for their work.


Technical Theatre - Our technical program is designed for those that want to explore their talents behind the scenes in costuming, set design, set construction, scenic painting, stage management, lighting, sound and more.


Administrative Internships - For those that want to explore the day-to-day operations of theatre management, publicity, e-communications and marketing, Porch Light has opportunities for students in graphic design, customer service, public relations and marketing. Students will gain professional skills that can be applied to a variety of industries.

WINTER SESSION
High school sophomores through college seniors intersted in growing their performance skills in a dynamic environment are encouraged to audition for our winter musical. Past productions have included RENT, Spring Awakening and Carrie The Musical. Auditions are generally held in October/November with rehearsals continuing once or twice per week until the production in January.

Auditions are required and not all applicants will be cast. If cast in the production, actors will be required to raise funds through adverstising and sponsorships in lieu of a registration fee. If unable to raise the minimum amount, a registration fee will be charged. Participants in the winter program are not required to work internship hours. Those not cast in the show, but still intersted in being a part of the production, are encouraged to assist with other areas of the production (stage management, wardrobe, hair/makeup, etc).
WINTER 2016/17 APPLICATIONS ARE NOW OPEN. CLICK ON THE APPLY TAB TO SECURE YOUR AUDITION
Now Enrolling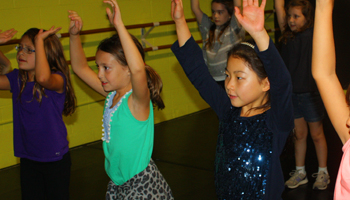 April 10 & 11, 9AM-12PM
Grades 1-5
explore...