Shows & Events
Oct 02 - Oct 10
Oct 23 - Oct 25
Stage Fright, winner of the 2013 NJACT Perry Award for Best Original Musical, is a creepy comedy about a naive group of trick-or-treaters that...
Classes & Programs
BEGINNING SEPTEMBER 2015
Training opportunities available for ages 4+ in acting, voice, dance and triple threat. Check our line-up of classes and performance programs today...
» Registration & Info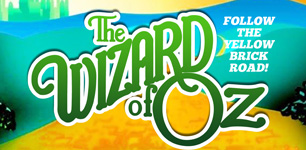 Sep 11-NOV 21
Auditions
Seeking middle and early high schoolers for our Academy production of 'Legally Blonde... read more
Seeking professional, mature young adults for all roles in our high school/college... read more
The Buzz

Posted 08/05/15
(August 5, 2015 - Glen Rock, NJ) - Porch Light Productions, a black box theatre in Glen Rock, NJ specializing... read more

Posted 05/15/15
Members of Porch Light's Youth Performance Troupe will be among the performers at this weekend's Relay... read more